Installieren Sie Oracle Apex 5.0
Folge uns auf unserer fanpage, um jedes Mal benachrichtigt zu werden, wenn es neue Artikel gibt.
Facebook

Vor der Installation vom
Oracle Application Express (Oracle APEX)
sollen Sie:
Oracle Database (10g, 11g hoặc 12c) installieren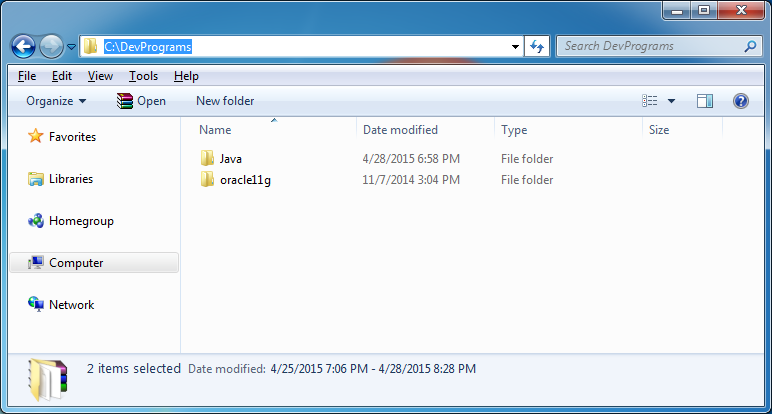 Sie können die Installation von Oracle Database bei ... lernen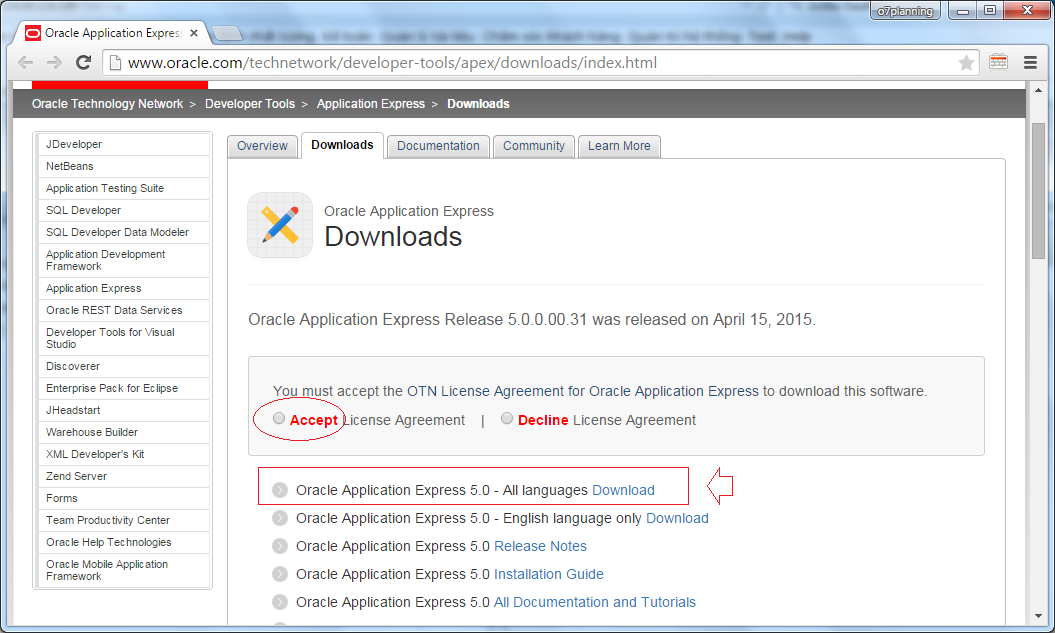 Zum Herunterladen sollen Sie mit dem Konto von Oracle anmelden, umsonst Sie ein kostenloser Konto registrieren können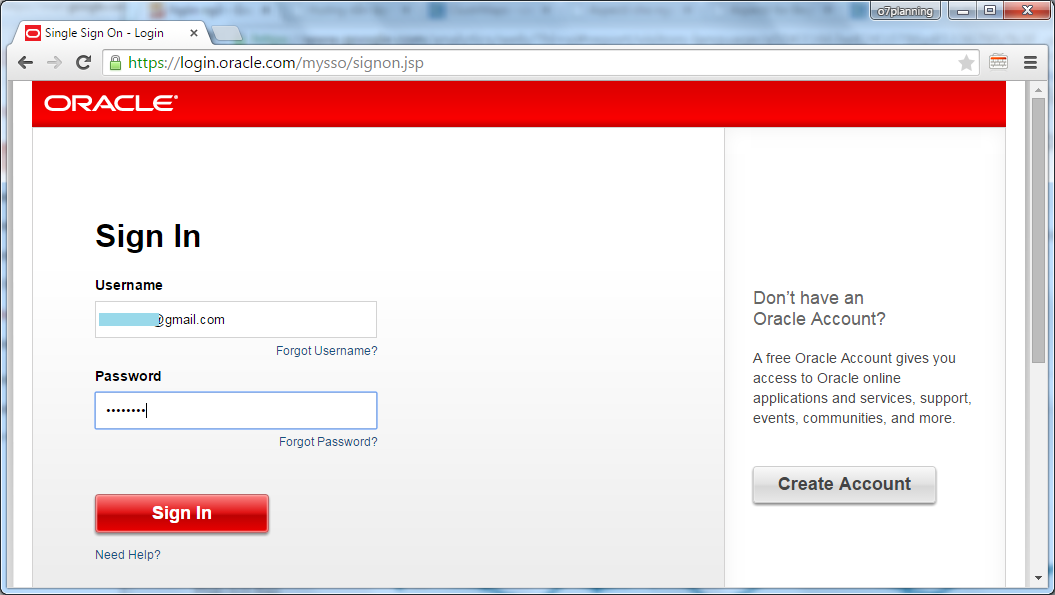 Diskomprimieren Sie die File Zip, die Sie heruntergeladet haben in in einer Postion von der Festplatte. Hier diskomprimiere ich in die Postion vom C:/DevPrograms.
Beachten Sie: Ihr Ordner muss den Name vom apex haben. Das ist zwanghaft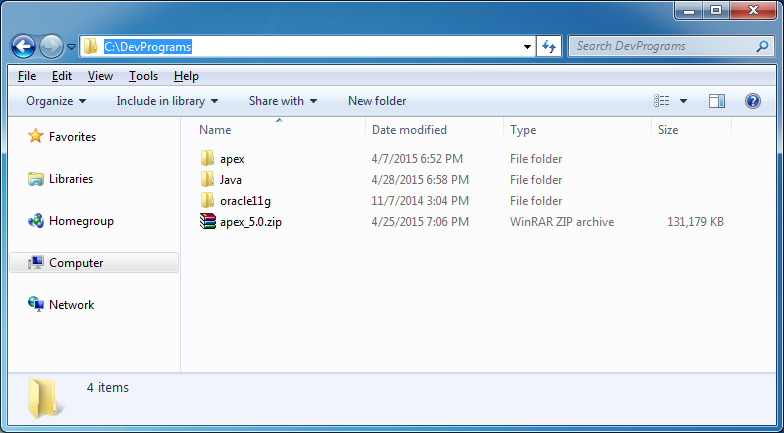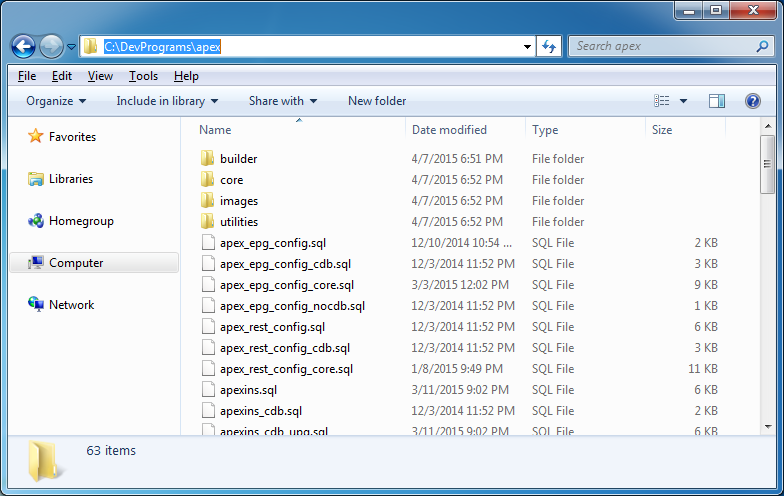 Öffnen Sie CMD und CD zum Ordner apex: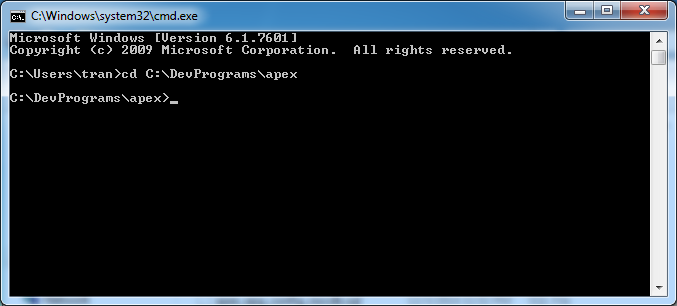 Zunächst geben Sie den Befehl sqlplus ein um in sqlplus anzumelden (beachten Sie: sqlplus nicht direkt öffnen. Sie sollen durch CMD öffnen nach CD to apex Ordner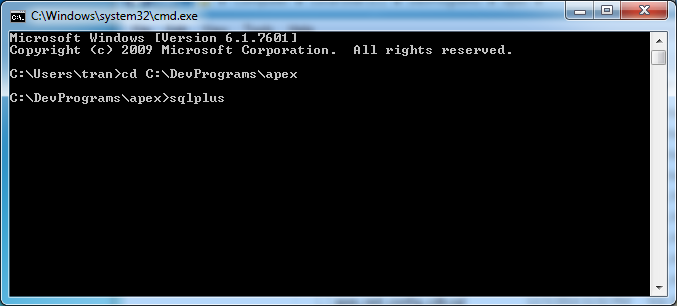 ;Melden Sie in den user sys als sysdba an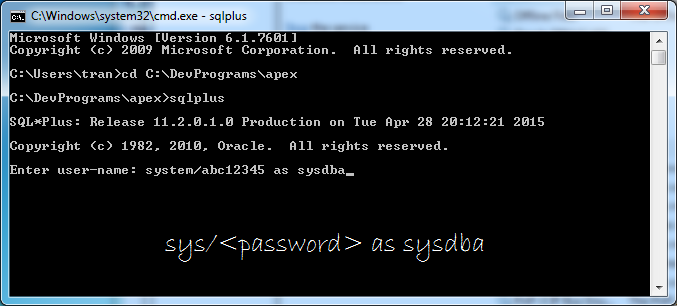 Erfolgreich anmelden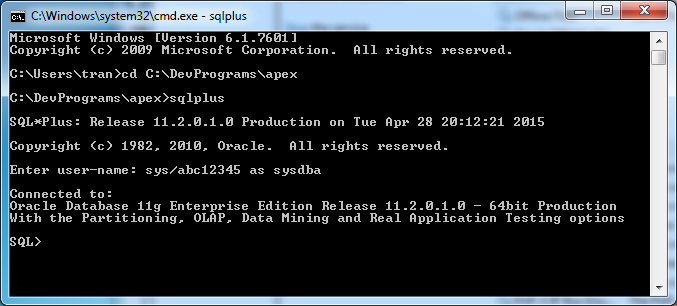 Führen Sie die File apexins.sql durch

--
-- Run script apexins.sql with parameters:
--
-- @apexins.sql tablespace_apex tablespace_files tablespace_temp images
--
-- Where:
-- tablespace_apex is the name of the tablespace for the Oracle Application Express application user.
-- tablespace_files is the name of the tablespace for the Oracle Application Express files user.
-- tablespace_temp is the name of the temporary tablespace or tablespace group.
-- images is the virtual directory for Oracle Application Express images.
-- (To support future Oracle Application Express upgrades, define the virtual image directory as /i/.)
--

@apexins.sql sysaux sysaux temp /i/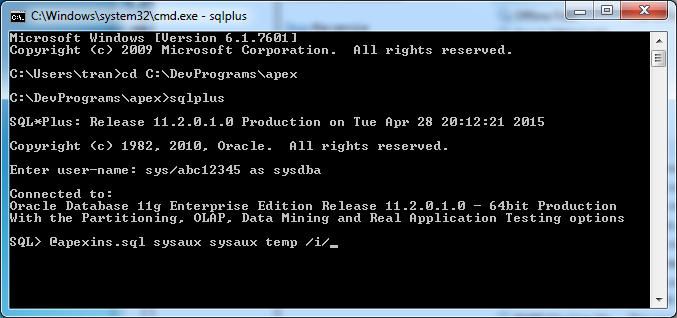 Warten Sie ins ca. 30 Minutes auf die Fertigung des obengemeinten Befehl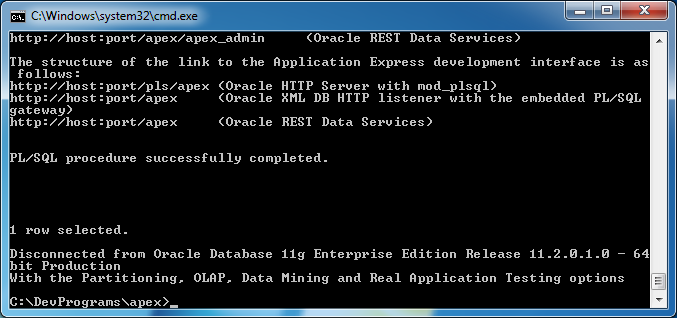 Die oben Script erstellt einige SCHEMA auf die Database. Sie können durch die Anfrage von view ALL_USERS auf SQLPlus prüfen: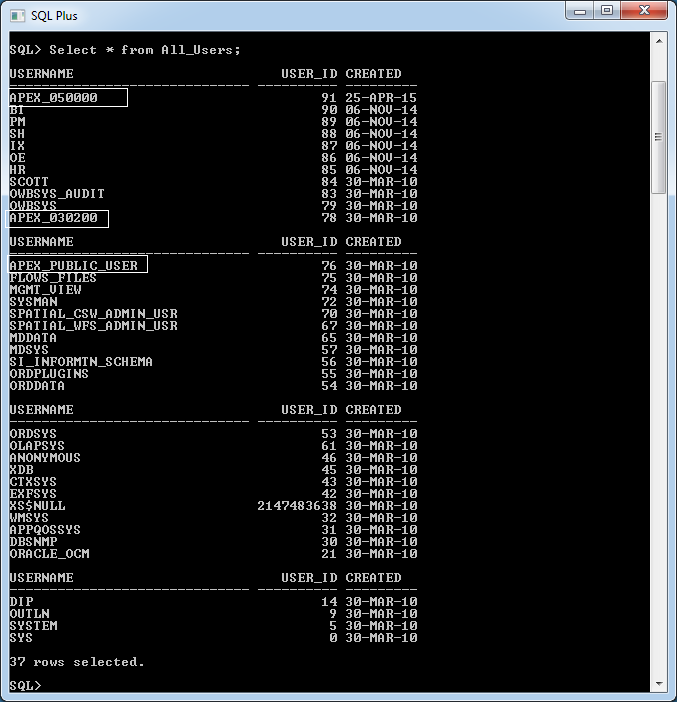 Sie sollen SQL Plus aus CMD wieder loggen und in den user sys wie sysdba anmelden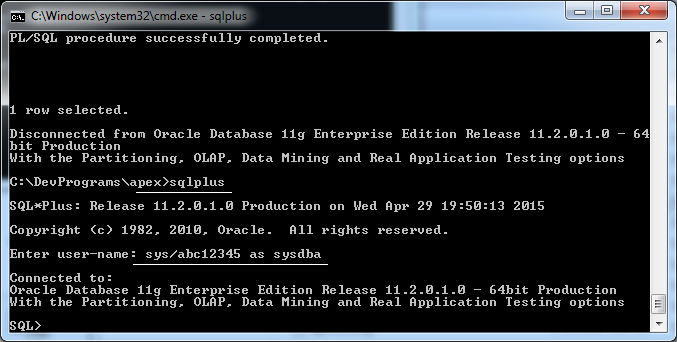 apex_egp_config.sql
TDas Script wird das Fotos vom Application Express in XDB laden und DAD konfigurieren um durch Application Express im Embedded PL/SQL Gateway zu benutzen


--
-- Running script apex_epg_config.sql with parameter:
-- @apex_epg_config.sql <parent of apex directory>
--

@apex_epg_config.sql C:\DevPrograms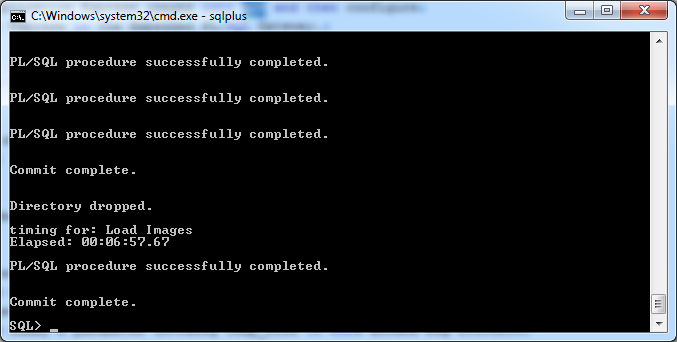 Schließen Sie den user Anonymous auf

-- Unlock user anonymous:

alter user anonymous account unlock;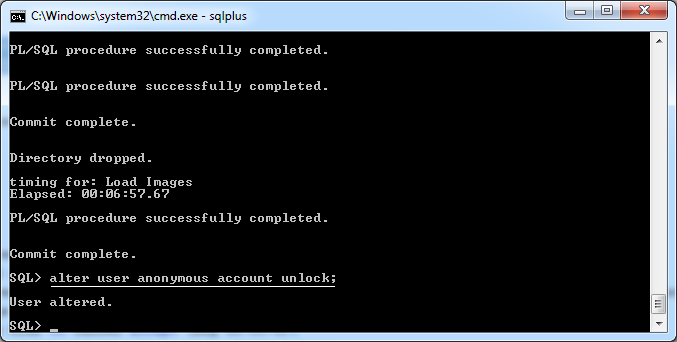 apexconf.sql
Führen Sie die Skript apexconf.sql durch

Es wird benutzt um die letzte Schritte der Konfiguration für Oracle Application Express zu implementieren, einschließend die Einstellung des Port für XDB HTTP Listener und das Passwort ADMIN.

--
-- Running script: @apxconf.sql
-- Setup password for ADMIN
-- Configuring XDB Http Listener port
--

@apxconf.sql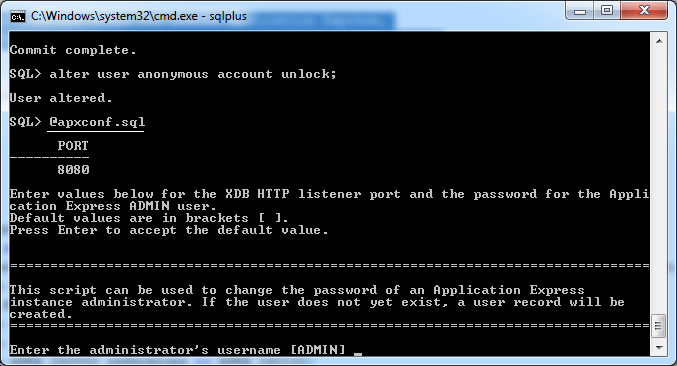 Für den Name vom User können Sie standardmäßig ADMIN stellen und die Email kann ignoriert werden
Für das Passwort fordert das System darauf, dass Sie ein starkes Passwort eingeben müssen
Das Passwort muss die folgenden Kriterien befriedigen
Das Passwort muss mindesten 6 Zeichen enthalten
Das Passwort muss mindesten eine Buchstabe (abcdefghijklmnopqrstuvwxyzABCDEFGHIJKLMNOPQRSTUVWXYZ).
Das Passwort muss mindesten ein besonderes Zeichen (!"#$%&()``*+,-/:;?_).
Das Passwort muss mindesten eine große Buchstabe.
Das Passwort muss mindesten eine kleine Buchstabe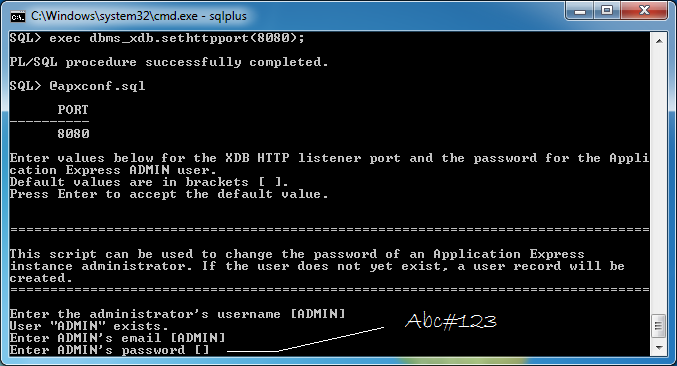 Das standardmäßige Tor (Port) ist 8080: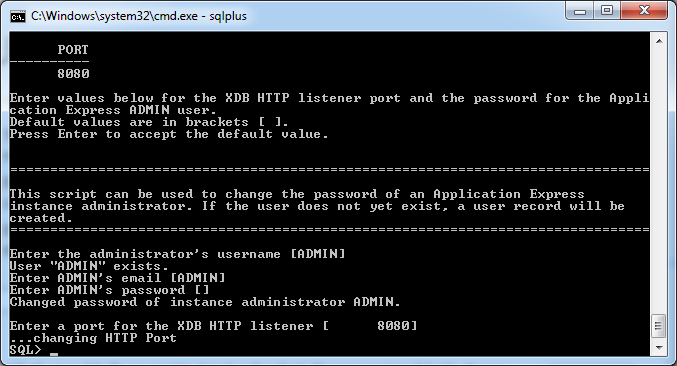 Die Konfiguration ist bisher fertig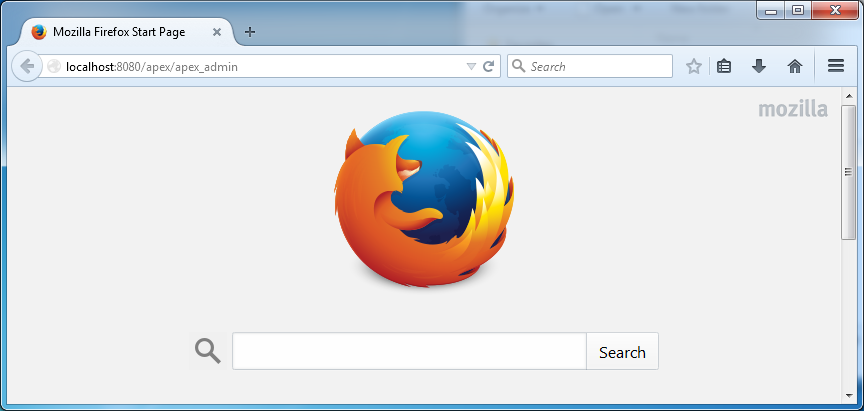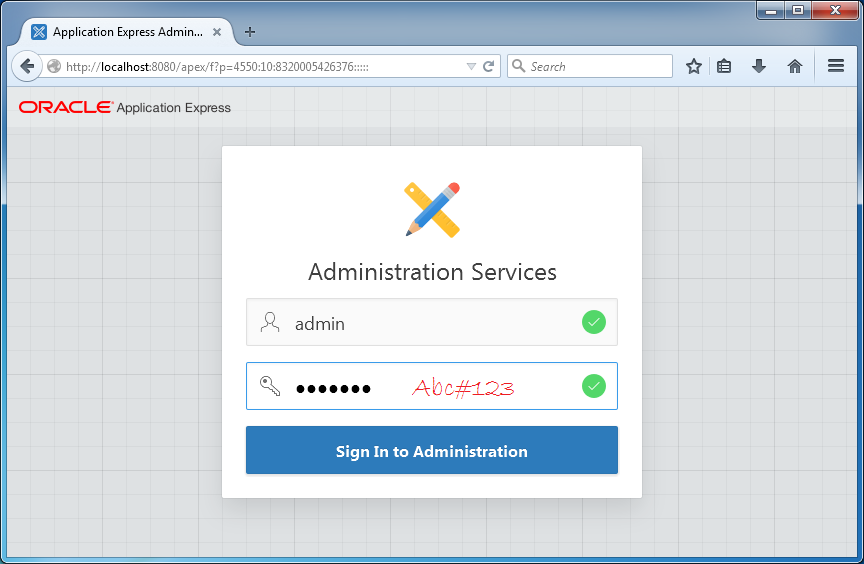 Sie haben erfolgreich in das Verwaltungssystem vom Oracle APEX angemeldet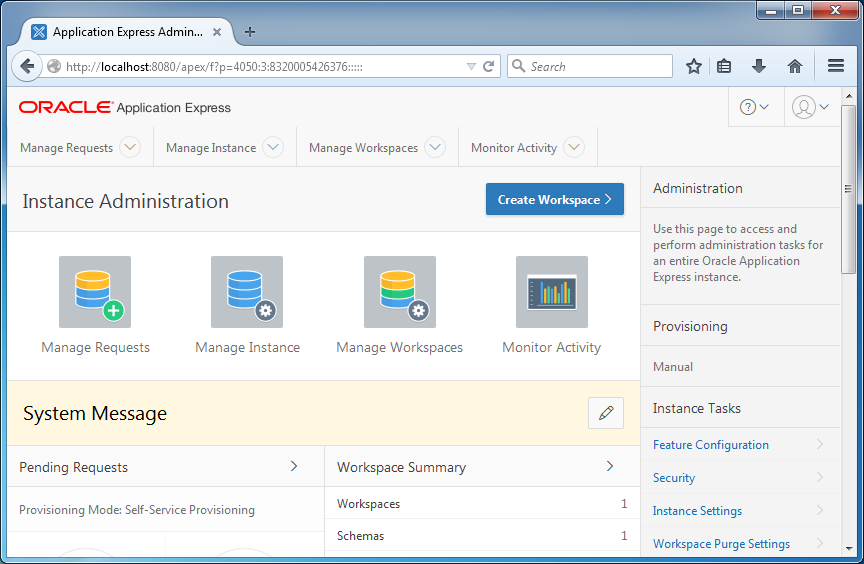 Zunächst sind Sie bereit, mit Oracle APEX zu programieren. Sie können das Dokument mehr lesen: