Installieren Sie das SSL-Zertifikat für Tomcat Server
Folge uns auf unserer fanpage, um jedes Mal benachrichtigt zu werden, wenn es neue Artikel gibt.
Facebook
Default wenn Sie die Installation von Tomcat Server erledigt, unterstüzt es nur das Protokol HTTP. Wenn Sie SSL (HTTPS) benutzen möchten, brauchen Sie einige Schritten von Konfiguration durchführen.

keytool
Keytool ist ein vorhandenes Tool von JDK, das Ihnen bei der Erstellung von keystore hilft. Das Tool sitzt im Verzeichnis bin von JDK (wie die folgende Illustration).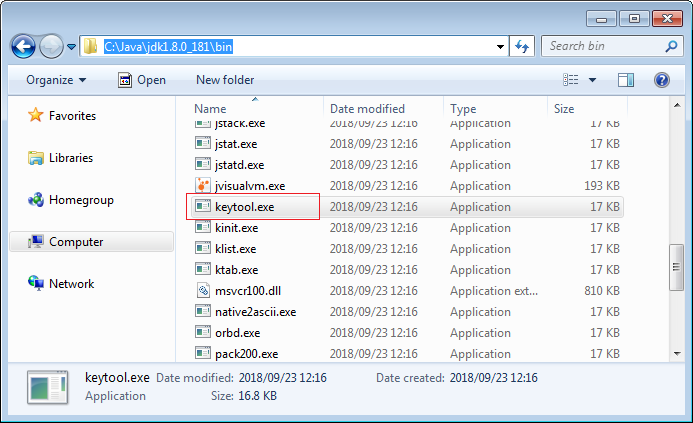 Öffnen Sie das Fenster CMD und CD in dem Verzeichnis bin von JDK: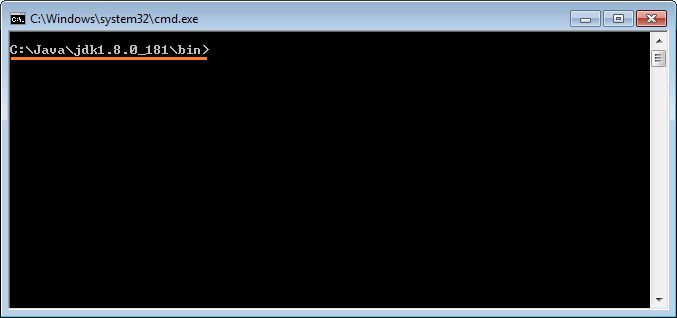 Führen Sie das folgende Command durch um eine File mit dem Name von "Mycert.cert" zu erstellen (Sie können einen anderen Name geben wenn Sie möchten):


keytool -genkeypair -alias Mycert -keyalg RSA -keystore "C:\SSL\Mycert.cert"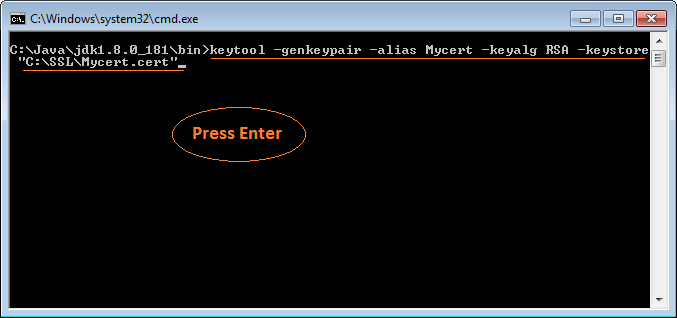 keytool fordert Sie auf, das Passwort einzugeben. Z.B pass123.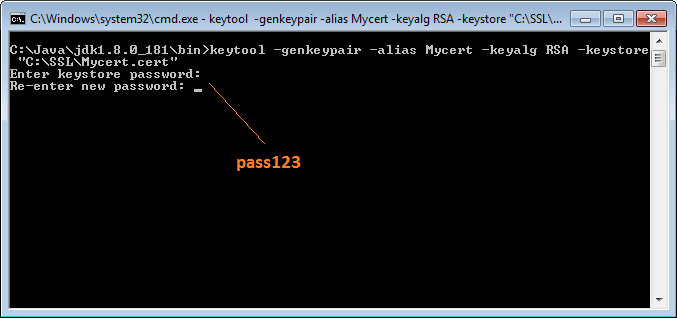 Die notwendigen Informationen eingeben


What is your first and last name?
  [Unknown]:  MyLastName
What is the name of your organizational unit?
  [Unknown]:  My Org
What is the name of your organization?
  [Unknown]:  My Org
What is the name of your City or Locality?
  [Unknown]:  My City
What is the name of your State or Province?
  [Unknown]:  My Province
What is the two-letter country code for this unit?
  [Unknown]:  VN
Is CN=MyLastName, OU=My Org, O=My Org, L=My City, ST=My Province, C=VN correct?
  [no]:  y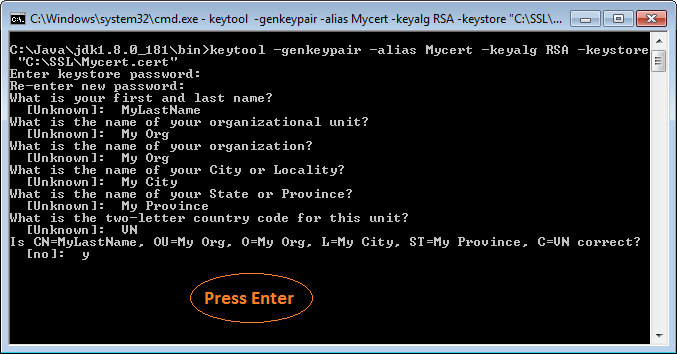 Keytool fordert Sie auf , das Passwort für <MyCert> einzugeben. Sie können irgendein Passwort setzen, oder ein Passwort wie das Passwort in den vorherigen Schritt, z.B pass123.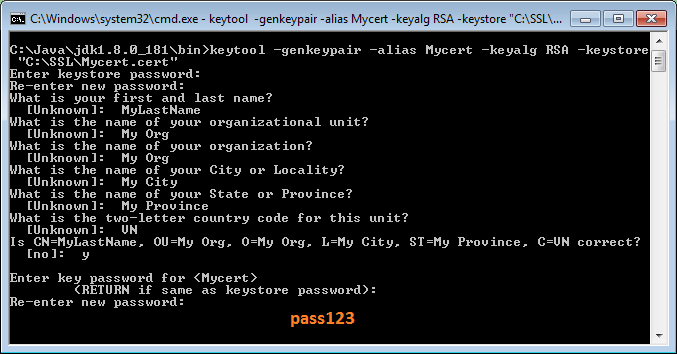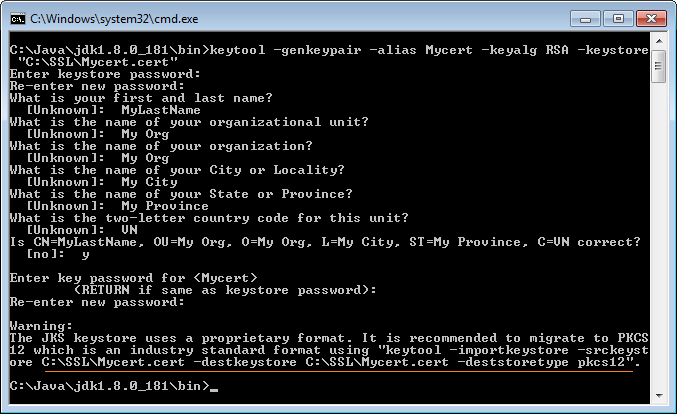 Jetzt wird eine File erstellt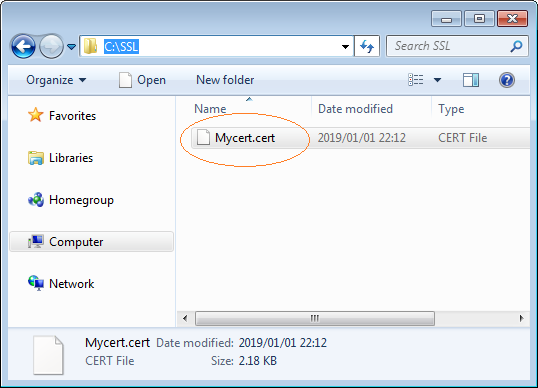 Mehr sehen
Der nächste Schritt ist, dass Sie Tomcat konfigurieren damit es SSL (HTTPS) unterstützt. OK, server.xml ist eine File in dem Verzeichnis conf vom Tomcat, Sie können mit einem Bearbeiter öffnen um seine Inhalt zu bearbeiten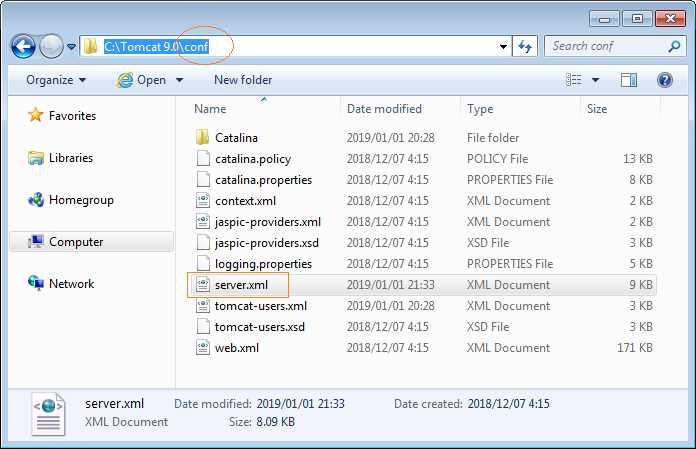 Öffnen Sie die File server.xml, und finden die Position wie in die folgende Illustration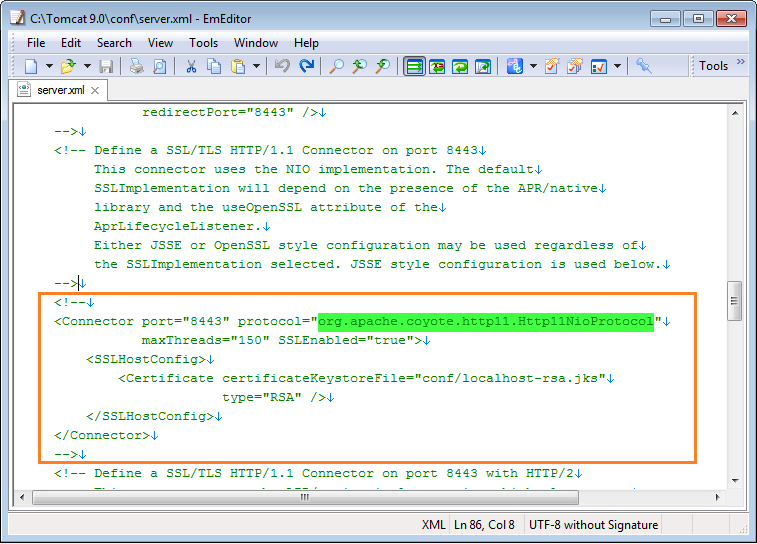 Eine Konfiguration einfügen

<Connector port="8443" protocol="org.apache.coyote.http11.Http11NioProtocol"
        maxThreads="150" SSLEnabled="true"  
        sslProtocol="TLS"
        schema="https"
        secure="true"
        keystoreFile="C:\SSL\Mycert.cert"
        keystorePass="pass123"
        >
</Connector>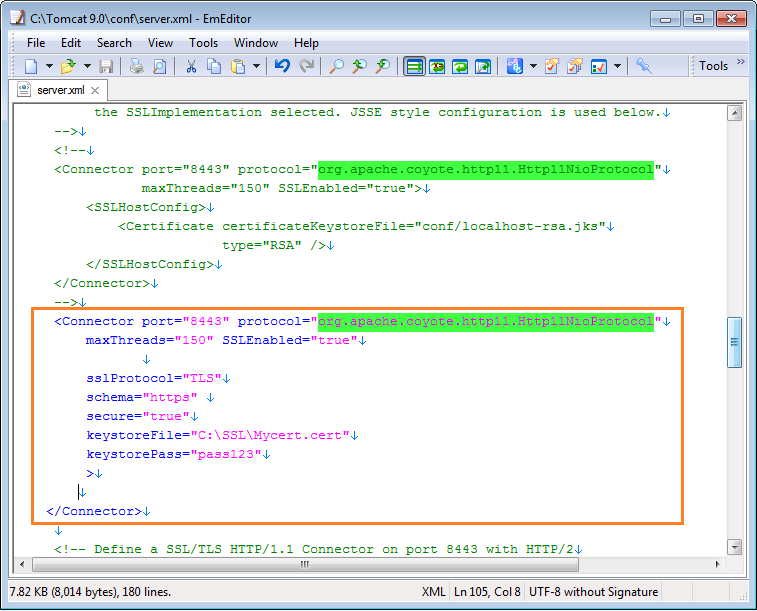 Achtung: Wie Ihre Konfiguration HTTPS den Port 8443 zuhört. Tomcat Server neustarten. Nach dem Neustarten können Sie zum folgenden Pfad zugreifen um das Ergebenis zu prüfen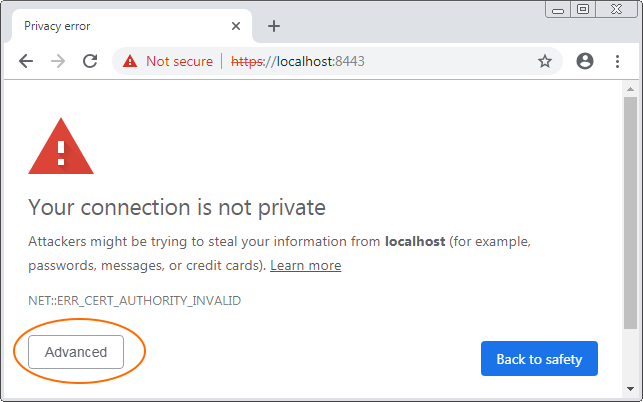 Zum ersten Laufen können Sie eine Fehleranmeldung "Your connection is not private" erhalten, dafür sorgen Sie nicht. Bitte drücken Sie auf die Button "Advanced" um mit dem Browser zu sagen, diese Ausnahme zu akzeptieren.