Installieren Sie OpenSSH Server unter Windows
Folge uns auf unserer fanpage, um jedes Mal benachrichtigt zu werden, wenn es neue Artikel gibt.
Facebook
Sie haben viele Auswahlen zur Installation von SSH Server für Windows, folgende sind das die üblichen und beliebten Software SSH Server
Im Dokument leite ich Sie bei dem Herunterladen und der Installation von OpenSSH Server auf Windows.

Windows 8, Windows 2012 oder die neure Version werden angefordert
Obwohl die Hauptseite vom OpenSSH openssh.com ist, müssen Sie es aus GitHub GitHub herunterladen um OpenSSH Server für Windows herunterzuladen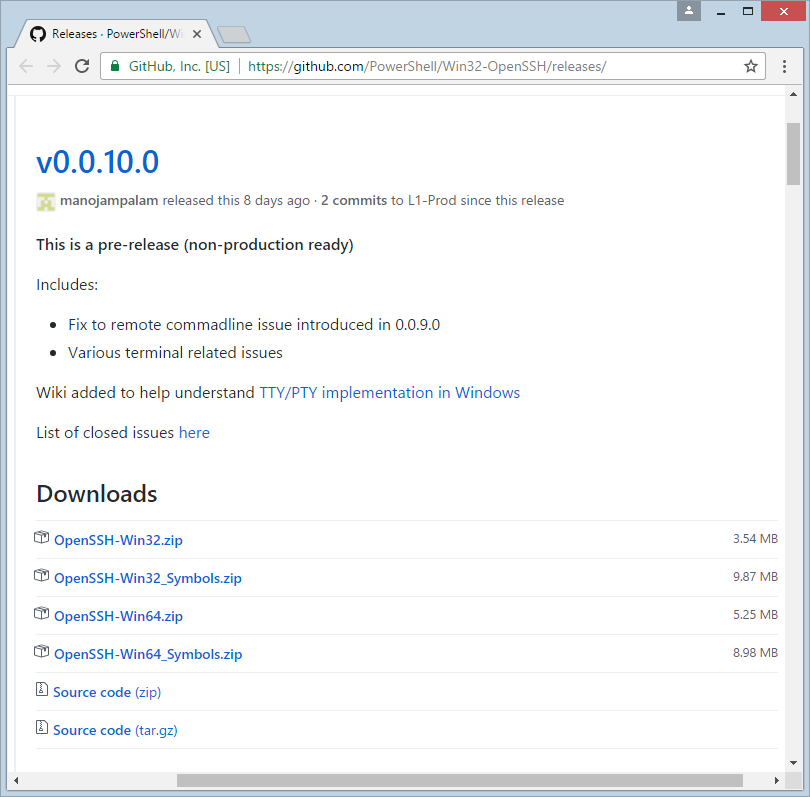 Nachdem Herunterladen haben Sie eine File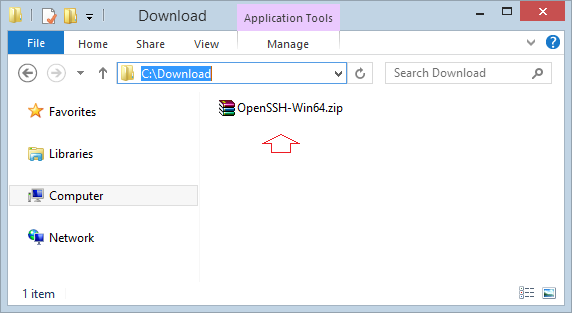 Diskomprimieren Sie die heruntergeladen File in einen Verzeichnis, zum Beispiel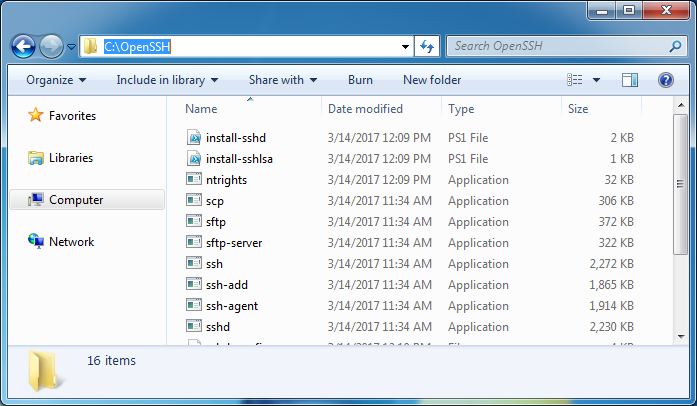 Vom "Start Menu" öffnen Sie CMD mit der Rechts als Administrator.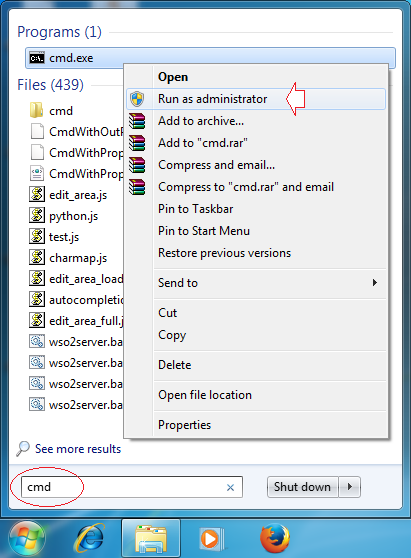 CD nach dem Verzeichnis, den Sie in den oben Schritt diskomprimiert haben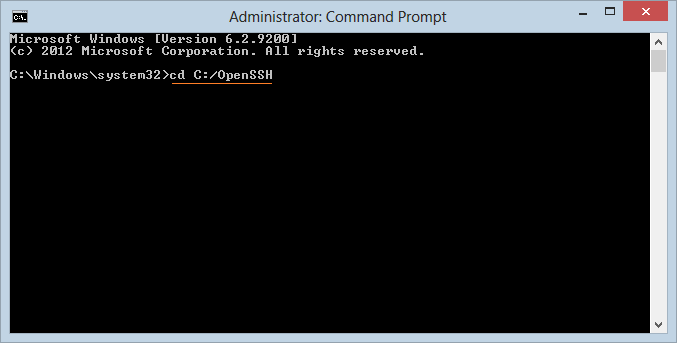 SSHD und ssh-agent services installieren:


powershell.exe -ExecutionPolicy Bypass -File install-sshd.ps1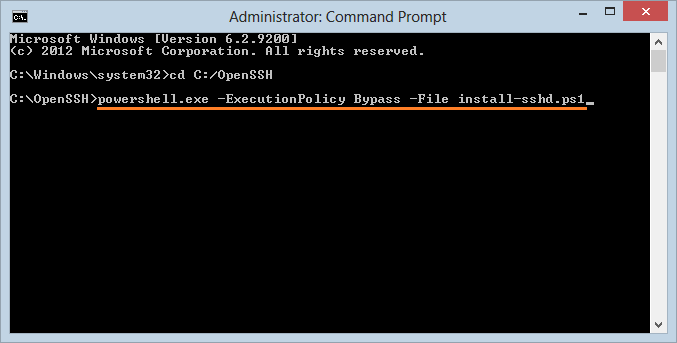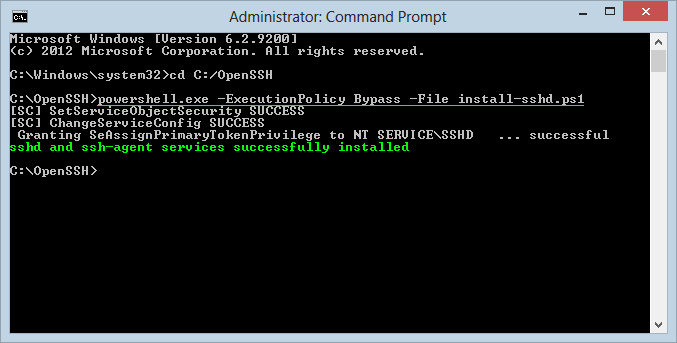 Zunächst erstellen Sie (generate) server keys durch das Laufen des folgenden Befehl (command)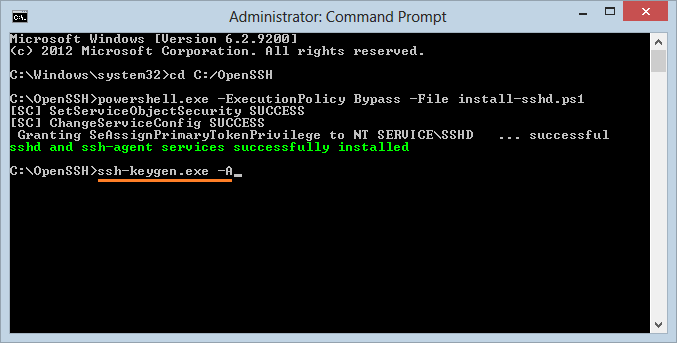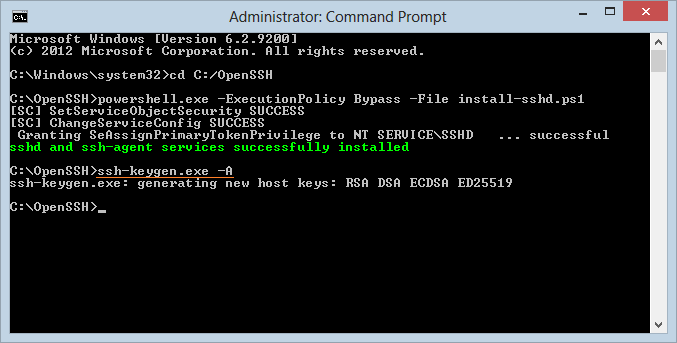 Zunächst führen Sie den Befehl wie folgend um Public Keys zu bestätigen


powershell.exe -ExecutionPolicy Bypass -File install-sshlsa.ps1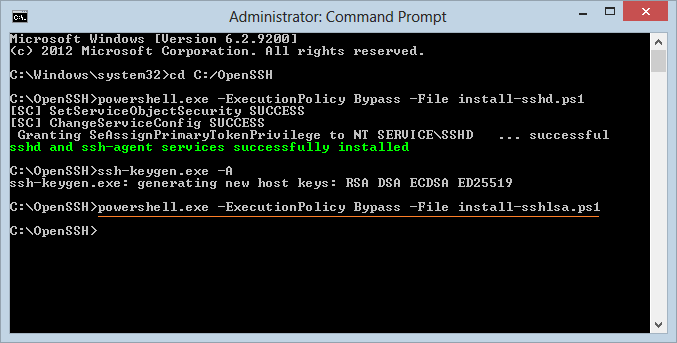 Start OpenSSH Service:
Sie sind fertig mit der Installation von OpenSSH , zunächst sollen Sie die Service starten
Control Panel > System and Security > Administrative Tools > Services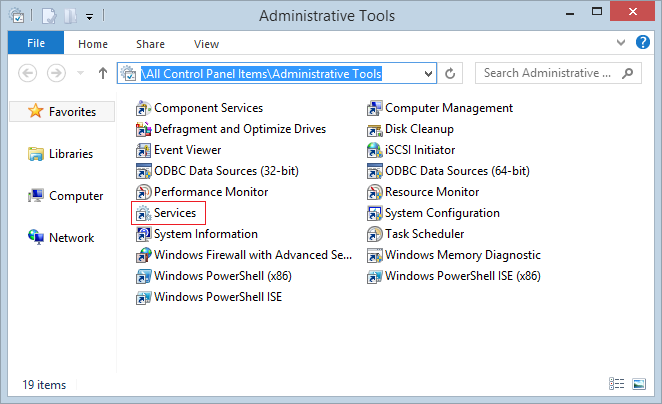 "SSHD Services" finden und starten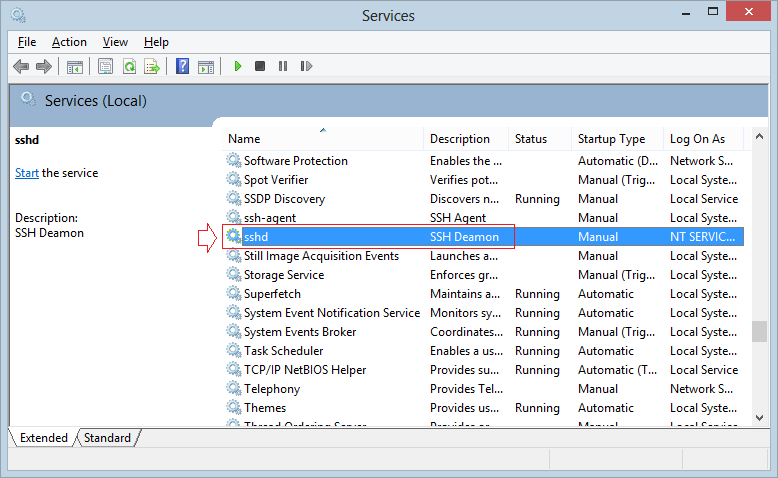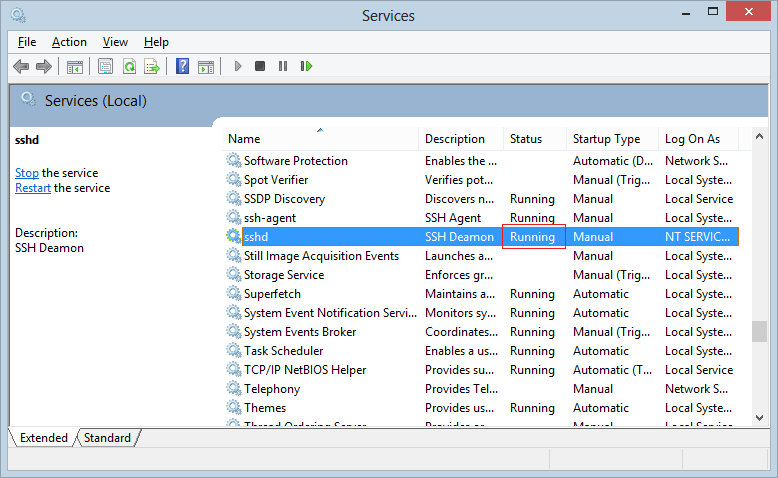 Öffnen den Port 22 für SSH Server im Windows Firewall (nur für Windows 8, 2012 oder die neuren Version sind):


New-NetFirewallRule -Protocol TCP -LocalPort 22 -Direction Inbound -Action Allow -DisplayName SSH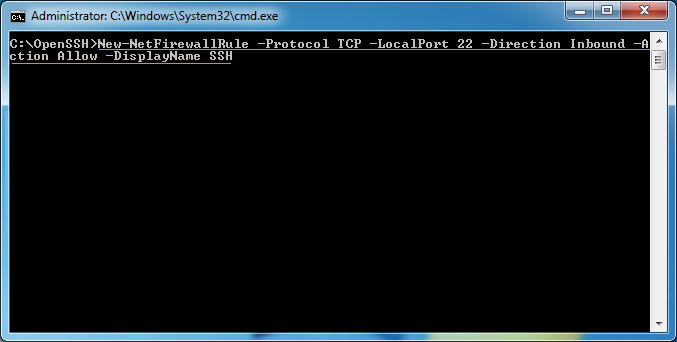 Oder auf Windows führen Sie die Schritte
Control Panel > System and Security > Windows Firewall > Advanced Settings > Inbound Rules
Add new Rule for port 22.