Installieren Sie Android Studio unter Windows
Folge uns auf unserer fanpage, um jedes Mal benachrichtigt zu werden, wenn es neue Artikel gibt.
Facebook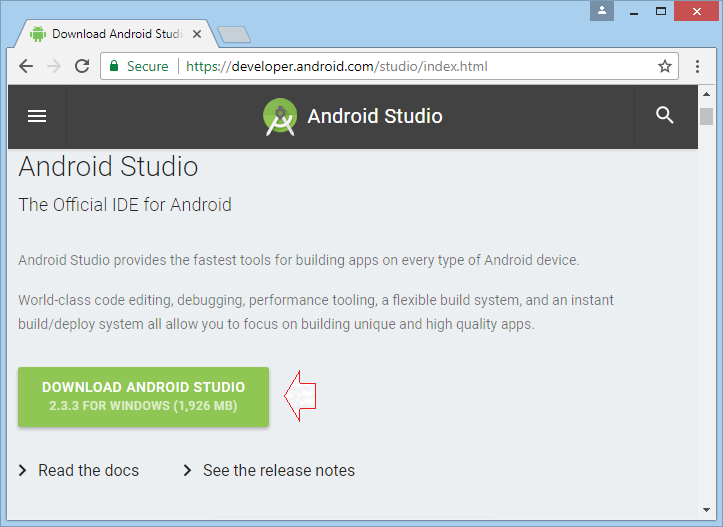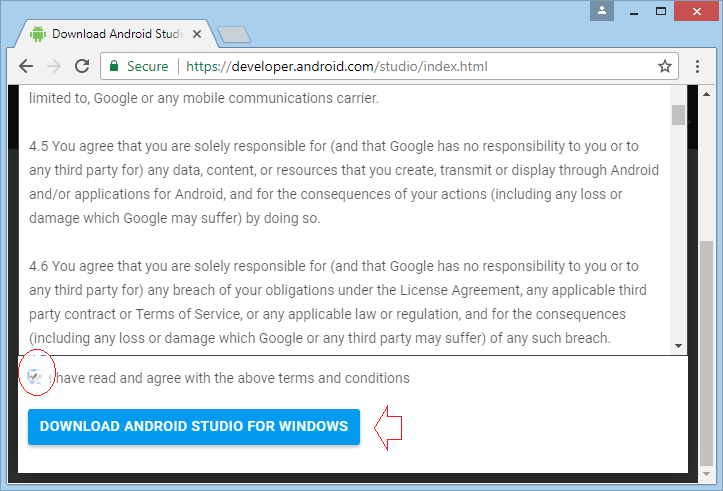 Das Ergebnis des Herunterladen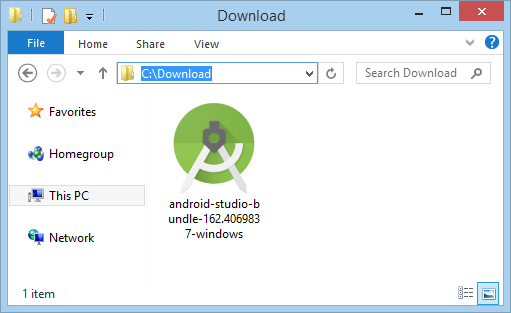 Stellen Sie sicher, dass Java ab der Version 7.0 in Ihrem Computer installiert wird. Hier habe ich Java Version 8 installiert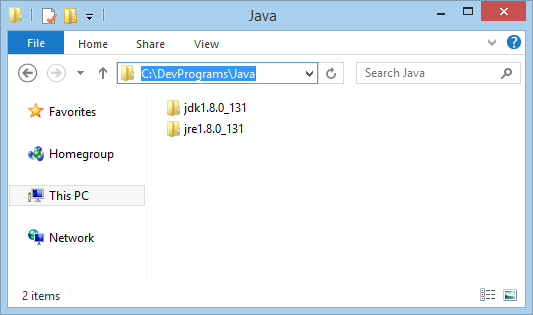 Sie können in der Fall von der Nicht-Installierung die Hinweise bei.. sehen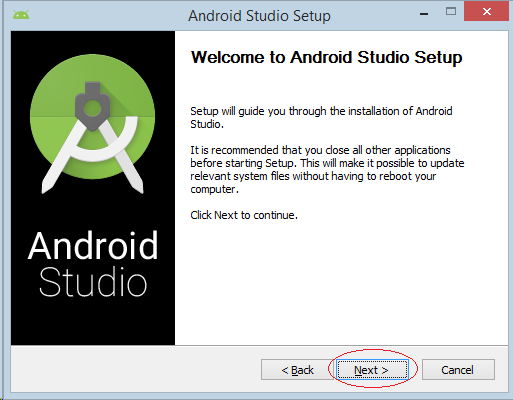 Wählen Sie alle Auswähle (options).
The Android SDK (software development kit) ist eine Kollektion der Instrumente zur Entwicklung der Android-Applikation. Android SDK schließt ein:
Die Anforderungsbibliothek
Debugger
Emulator (emulator)
Die betreffenden Unterlagen für Android API.
Die Kodierungsmuster.
Die Hinweise für das Betriebssystem Android.
Android Virtual Device (AVD) ist ein Konfigurationsinstrument. Es funktioniert mit Android Emulator um eine virtuelle Gerätsumgebung zur Installation und Durchführung der Applikation von Android.zu bieten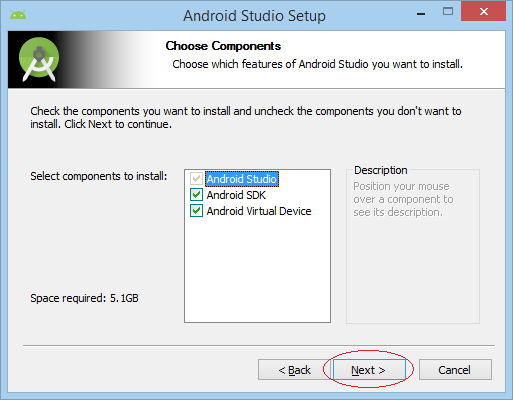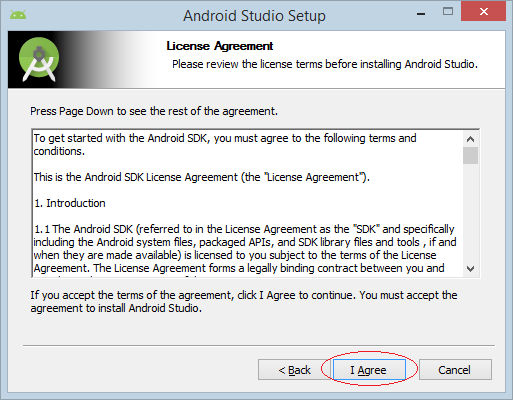 Wählen Sie den Ordner zur Installation
Android Studio Installation Location: D:\DevPrograms\Android\Android Studio
Android SDK Install Location: D:\DevPrograms\Android\sdk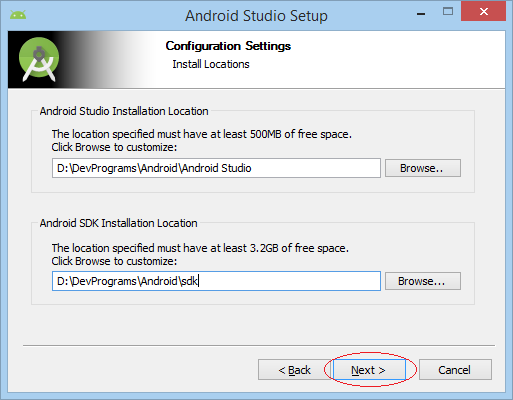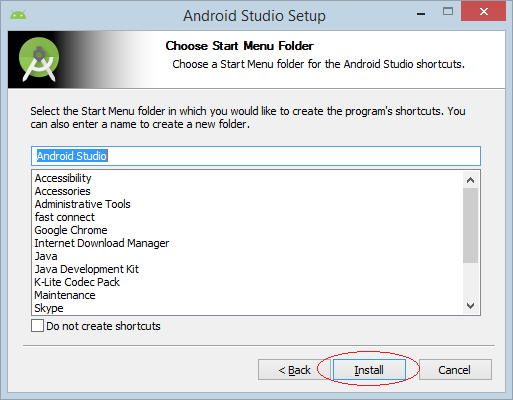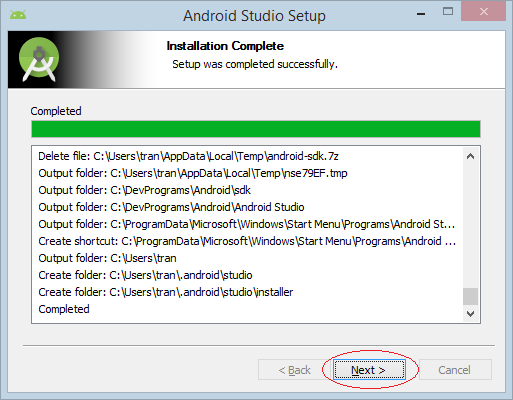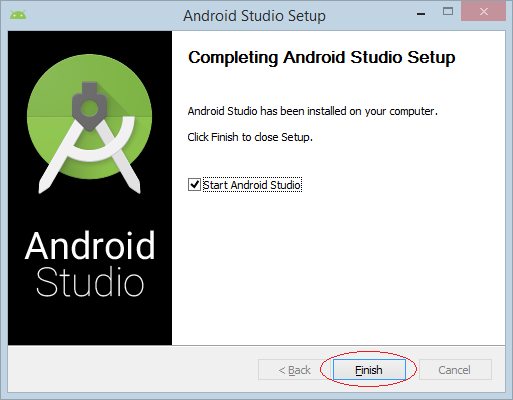 Sie haben Android Studio.installiert
Zum ersten Laufen fragt Android Studio Sie nach der Importierung der vorher installierten Einstellungen aus der Version Android Studio . Sie können NO.wählen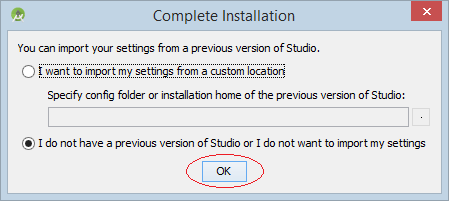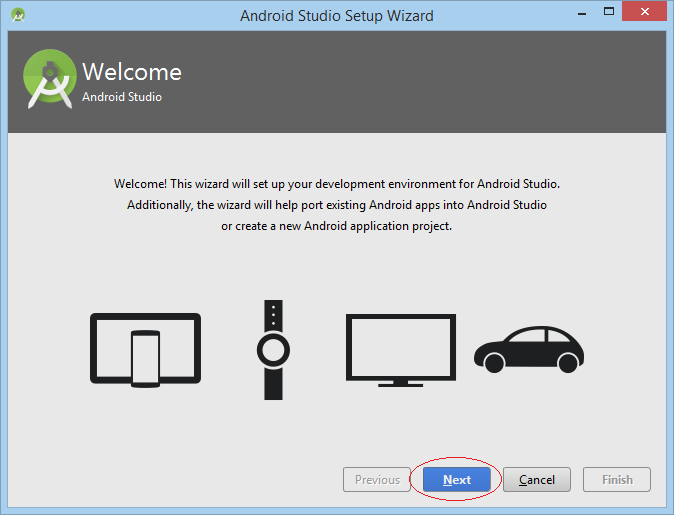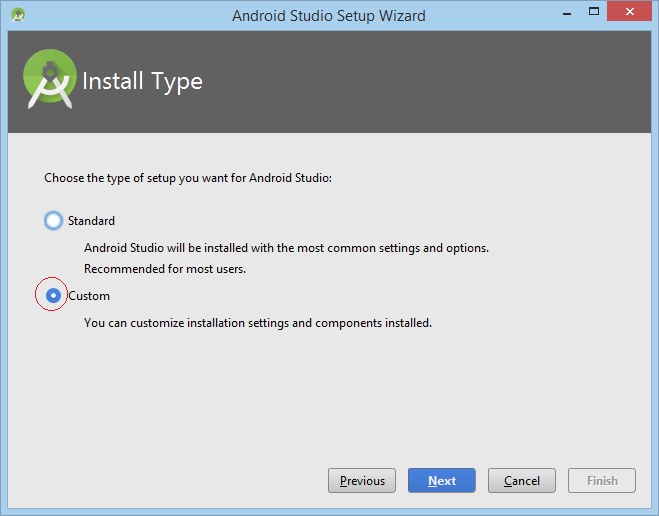 Wählen Sie eine Theme , die Sie mögen: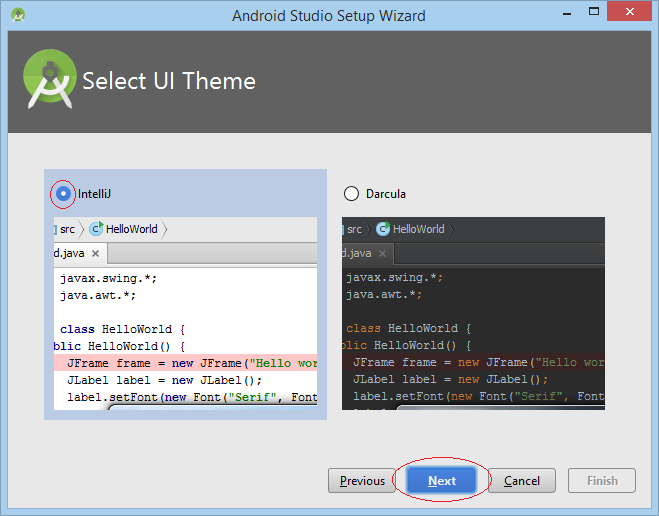 Setup Wizard mở ra một cửa sổ để bạn chọn các thành phần để bạn cập nhập, hoặc cài đặt thêm:
Performance (Intel® HAXM):
Hardware-assisted virtualization engine (hypervisor) zur Erhöhung der Geschwindigkeit der Android Applikation auf Ihrer PC. (vorgeschlagt)
Android Virtual Device
Das virtuale Tool Android ist bereit konfiguriert und optimiert damit Sie die Applikation auf dem Emulator probieren (vorgeschlagt)
Wählen Sie den Verzeichnis SDK, das Sie installiert vorher haben. Die Elemente SDK wird in dem Verzeichnis aktuallisert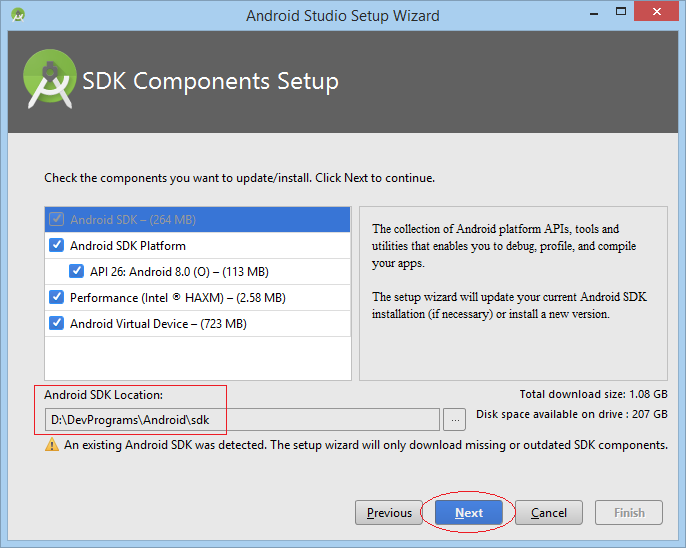 If your computer is equipped with good hardware, the Android Emulator can run in Accelerated performance mode.

You can configure to specify the maximum amount of RAM for the Intel Hardware Accelerated Manager (HAXM). Recommended to 2GB.
Beachten Sie: Wenn Sie eine große Menge von RAM platzieren, kann sie die anderen Programm langsam laufen machen wenn Sie den Android Emulator x86 mit HAXM.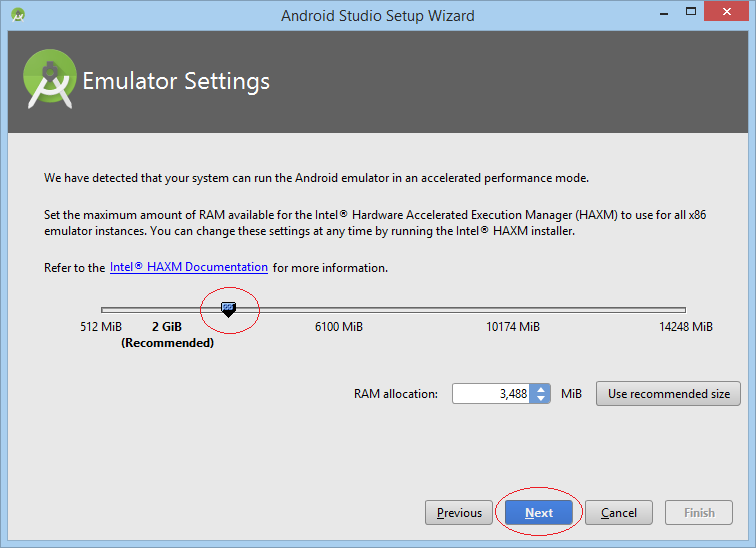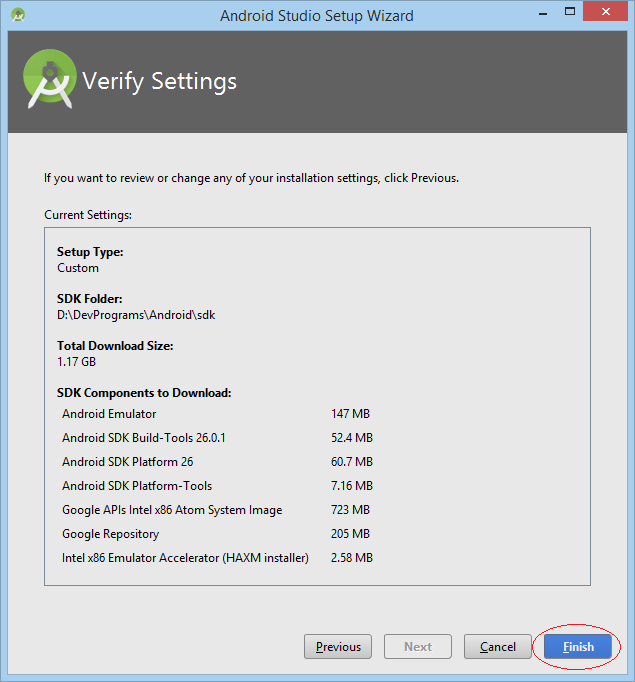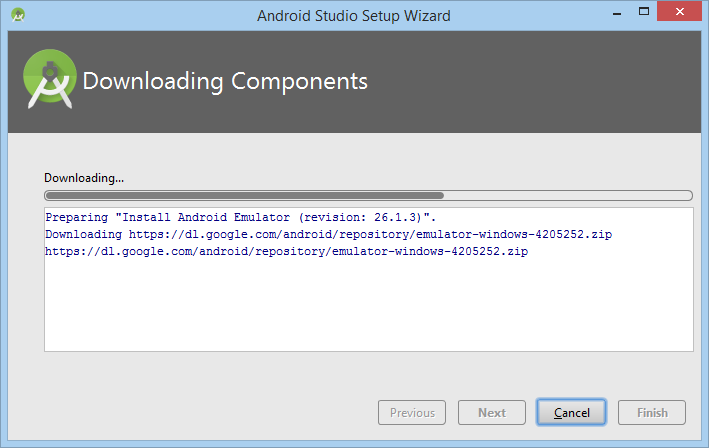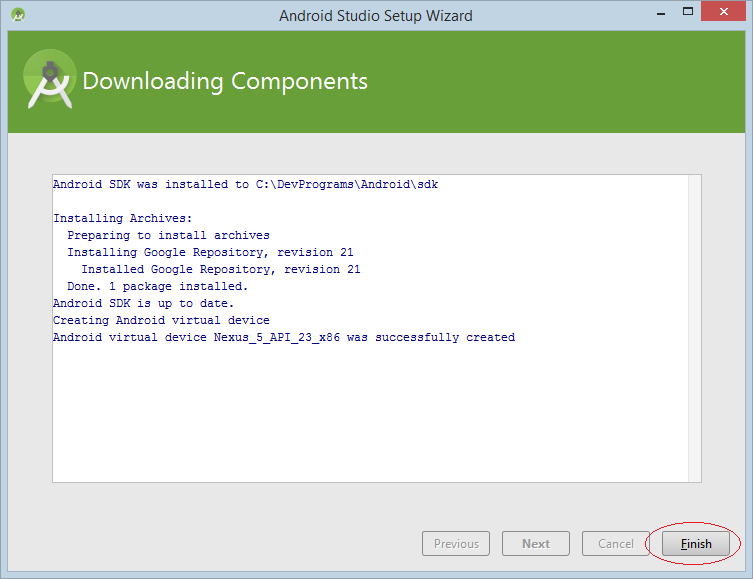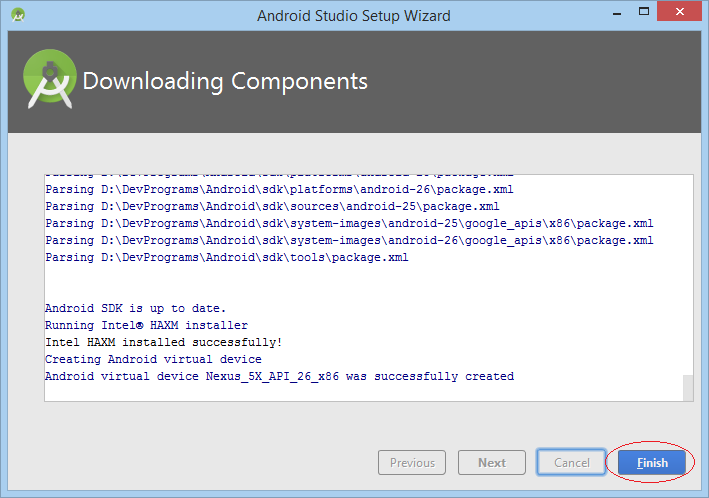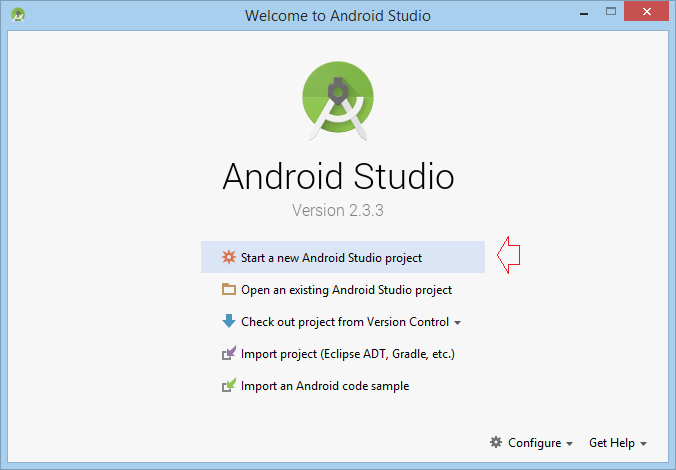 Beim ersten Laufen von Android Studio fordert Android Studio Sie bei der Installation von Intel @ HAXM. Wenn Sie sie nicht installieren, können Sie nach der folgenden Anleitungen installieren: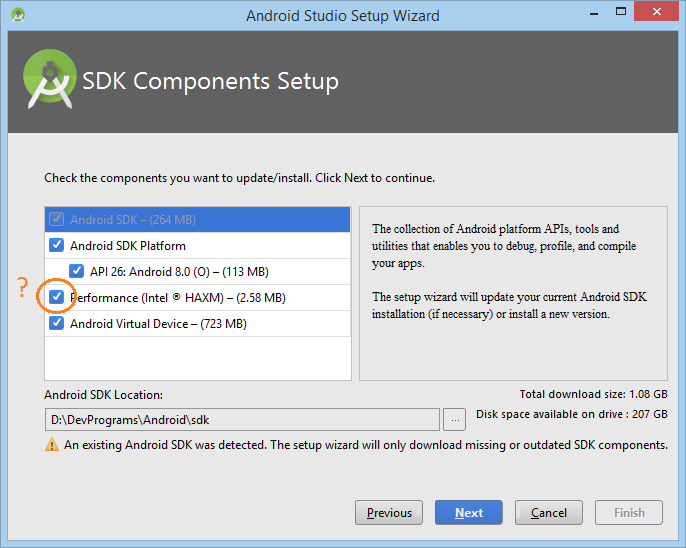 Installation von Intel® HAXM:
Basically, Android Studio was originally created to develop Android applications. However, according to the general trend like other IDE(s), it allows installing more Plugins to develop other applications such as Dart, Flutter,... Here are a few suggestions for you:
Dart/Flutter: